描述
Taketsuru pure malt Whisky 竹鶴純麥威士忌
---
竹鶴威士忌系列是2000年被合成的純麥芽威士忌,以竹鶴政孝的名字來命名。純麥芽威士忌是採用多個酒廠的麥芽。再經過調酒師精心調配,因此有麥芽豐富的味道。該系列酒是同屬日果威士忌公司的余市酒廠和官城峡酒廠用長期成熟的麥芽威士忌調和而成的,它們的優點是把有煙薰味的余市威士忌和有纖維風味的宮城峡威士忌完美地調和在一起。
---
Taketsuru pure malt Whisky 竹鶴純麥威士忌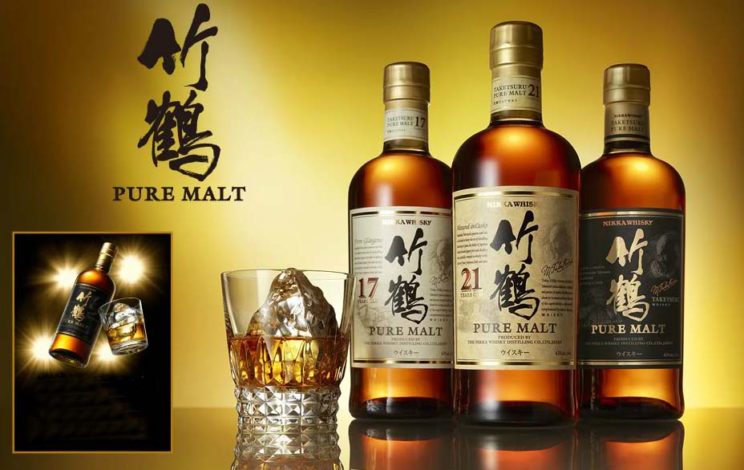 ---
This is a blended malt named in honor of Masataka Taketsuru, the father of Japanese whisky. He is the first Japanese who mastered whisky-making in Scotland and produced the genuine whisky in Japan.
Nikka Taketsuru Pure Malt Bottling Note
A non-age-statement expression of Nikka Taketsuru Pure Malt whisky, named after the company's founder, Masataka Taketsuru. It features plenty of whisky from the Miyagikyo distillery, as well as percentage of malt matured in Sherry casks to give it a rich, spiced nose.
Taketsuru's no-age-statement blended malt contains a high percentage of malt from Miyagikyo, with the reminder coming from Yoichi. Aged on average for around 10 years in a variety of different cask types, including some sherry wood for extra richness.
---
「根據香港法律,不得在業務過程中,向未成年人售賣或供應令人醺醉的酒類」
"Under the law of Hong Kong, intoxicating liquor must not be sold or supplied to a minor in the course of business."