描述
Suntory Royal 1997 whisky 丁丑牛生肖威士忌
---
大約30年前開始,威士忌製造廠SUNTORY每年在迎接新的一年來臨之前,都會製造一款以新年的生肖為設計主題的瓶裝威士忌。登場的有以酒瓶形狀為特徵的「生肖酒瓶」。SUNTORY的山崎蒸餾所,除了生產日本威士忌代表等級、同時也是主力商品的單一純麥「山崎」以外,同時還生產許多其它的威士忌。預約制的工廠參觀也很有人氣,有許多為了享受試喝而前來造訪的遊客,是一大特徵。
---
Suntory Royal 1997 whisky 丁丑牛生肖威士忌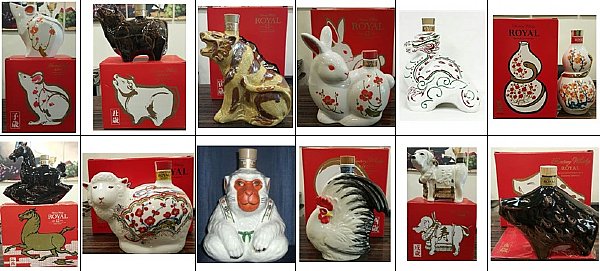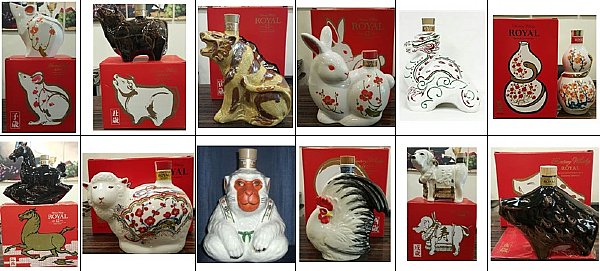 ---
About 30 years ago, the whiskey factory SUNTORY each year before the advent of a new year, will create a theme of the New Year's Lunar New Year for the design of the bottle of whiskey. There is a "Chinese Zodiac Bottle" featuring the shape of a bottle. Yamazaki distillation of SUNTORY, in addition to the production of Japanese whiskey representatives, but also the main product of a single malt "Yamazaki", but also produces many other whiskey. Appointments factory visit is also very popular, there are many tourists come to visit to enjoy the test is a major feature.
Suntory Co., Ltd. (日本語: サ ン ト リ ー) is a Japanese company to produce / sell beer, soft drinks as the main business of established enterprises. The company headquarters is located in Osaka Prefecture Osaka Osaka Kitajima Bang 2 Chome 1 40. The company was founded in 1921, its predecessor is bird wells Shinoji founded in 1899 bird wells shop. When Shouwu

was founded in early 1921, it was officially renamed as Suntory in 1967. Since then, the company has been focusing on alcoholic beverage such as whiskey and beer until 1980.
---
<「根據香港法律,不得在業務過程中,向未成年人售賣或供應令人醺醉的酒類」 "Under the law of Hong Kong, intoxicating liquor must not be sold or supplied to a minor in the course of business."